Fading Quietly into Invisibility? No Chance!
It's been a long time coming but at LAST we're starting to regard older women as a vital and dynamic force to be celebrated, valued and respected. But in order to BE celebrated, valued and respected we have to be SEEN and we have to be HEARD.

And there's far more to the whole 'visibility' question than just our physical visibility – there's professional visibility, social visibility and political visibility to name but a few.  Basically, it's about being a vital and integral part of what's going on around us. 
For me, it can be summed up in a word – relevance!
Watch the video below or scroll down to read on…
Ours is not a culture that universally celebrates its elders for the wisdom and talent they've amassed over the years! WE know we're still fabulous…and the people who love us know we're still fabulous…but everyone else? Hmm… a brief scroll through magazines might suggest that while things are slowly improving, there's still work to be done!
But it's a challenge that we Baby Boomers relish!
Our generation has always been a force to be reckoned with, creating massive waves of change as we moved through each of life's various milestones and we continue to do so as we now as we move into our Third Age.  We are incredibly fortunate to be healthier, richer and better educated than ANY previous generation – and we have absolutely no intention of dishonouring this privilege by fading quietly into invisibility and obscurity. On the contrary, we FEEL at the top of our game as we embark on our next chapter and fully intend being useful, purposeful and relevant for many more years to come.
We want to remain productive. We want to fully express our potential. We want to put our hard earned wisdom to use in new ways. We want to find a fulfilment we've not yet experienced.
The exciting part of all this is that the key to our visibility… the key to feeling relevant, important and valued, lies within us. Visibility has absolutely nothing to do with our age but everything to do with our mindset.
Here are a few way in which you can enhance your visibility in your next chapter:
engage in a broader set of choices about when and how you show up and are seen
let go of comparison and the need for approval
open up to new possibilities – say 'yes' more!
keep a sense of wonder and curiosity
become a mentor
share your story, gifts and skills to inspire and empower others
build relationships and connections across generations
recognise and claim your inherent talents, worth and strength
articulate your ideas, voice your intentions and put them 'out there'
set new goals – do something different, learn something new
Visibility is no longer just the preserve of the young – life in our Third Age is still very much a dynamic process with HUGE opportunities for personal growth.
All the energy, wisdom, potential and experience we have coursing through our veins is needed now more than ever and we have far too much to offer to be consigned to invisibility!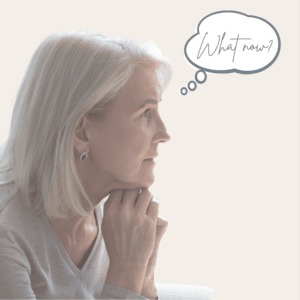 If the only certainty in life is change, you'd think we'd be better at it by the time we reach our Third Age!
Like it or not, we ARE changing! What's less certain, is how we navigate this change as we transition into our next chapter.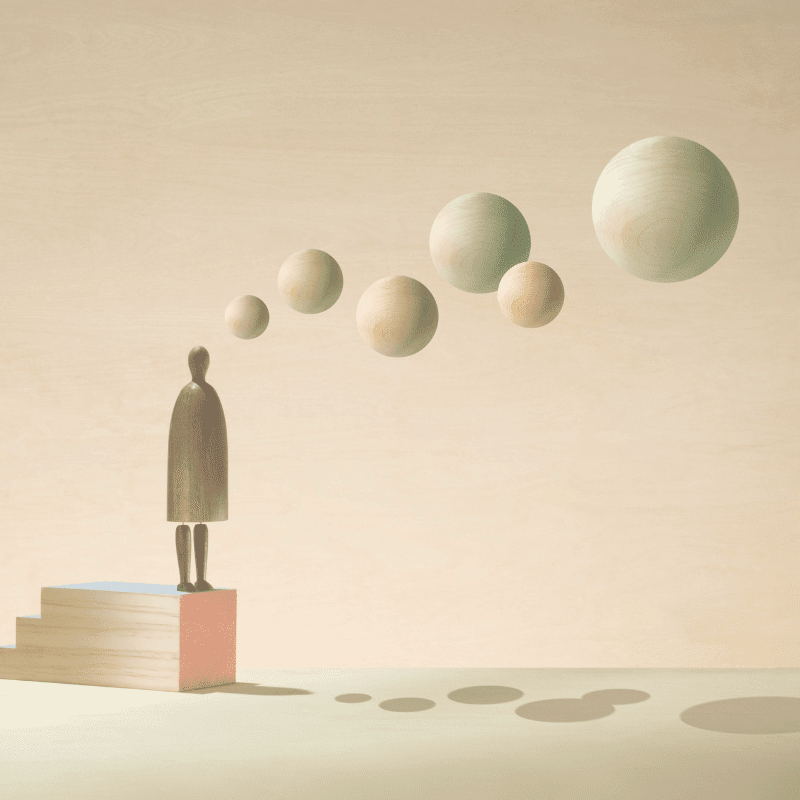 Change of any sort always begins in the imagination first off and THEN gradually filters through into decisions, choices and new practices.
So if you want to change your future the place to START is by imagining a better one!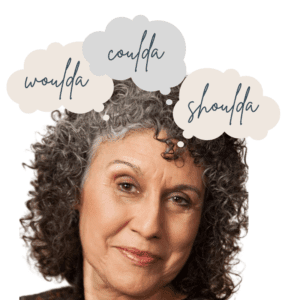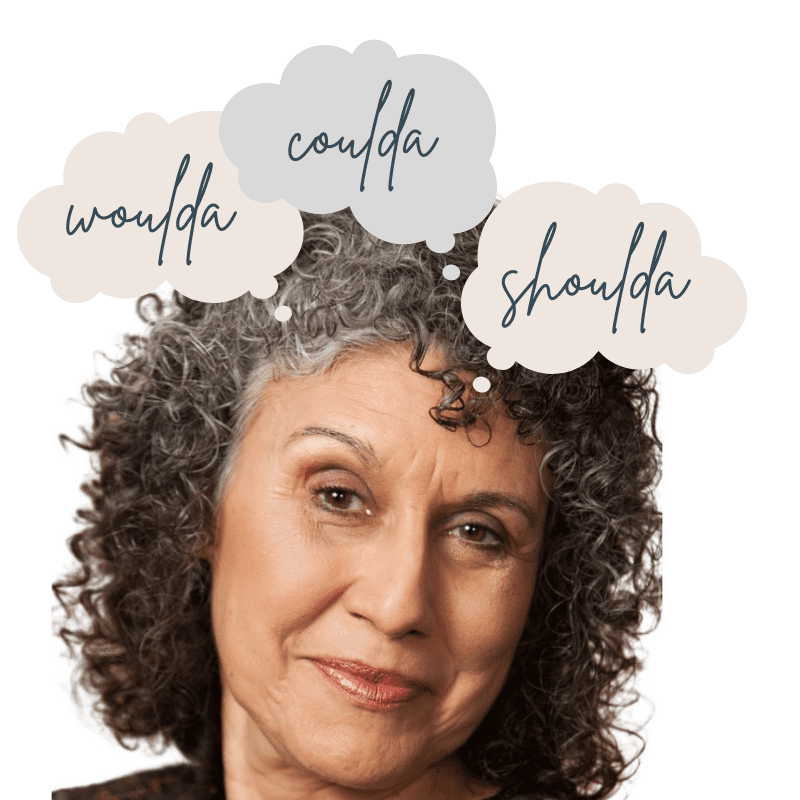 Do you ever get that gut-wrenching feeling in the pit of the stomach… a mixture of panic and regret, combined with the fear that time and opportunities are running out?
Well, what if you could turn those unsettling 'woulda-coulda-shoulda' thoughts into a force for positive change?