Download the Dream Catcher and start making the most of the best years of your life

it's time to get intentional about your next chapter
What now?
Ah…. the 'million dollar question'!
And the one whose answer has the potential to completely change the way you experience your Third Age! 
It's one that deserves to be treated with respect and curiosity because it's SO much more than just a question. It's also a powerful call to change – change that's yours to define as you see fit.
I know you are serious about making the most of this opportunity. And I know that you, and only you, have the best answers for yourself… they simply need drawing out into the light.
The Dream Catcher: the simple, effective kickstart you're looking for
get things out of your head and onto the page at lightning speed 

identify your hopes, challenges and outcomes

move out of overwhelm by creating something simple, tangible and clear

galvanise your motivation and energy…

and get the ball rolling
start getting intentional about how you want to spend your time and energy in the years ahead.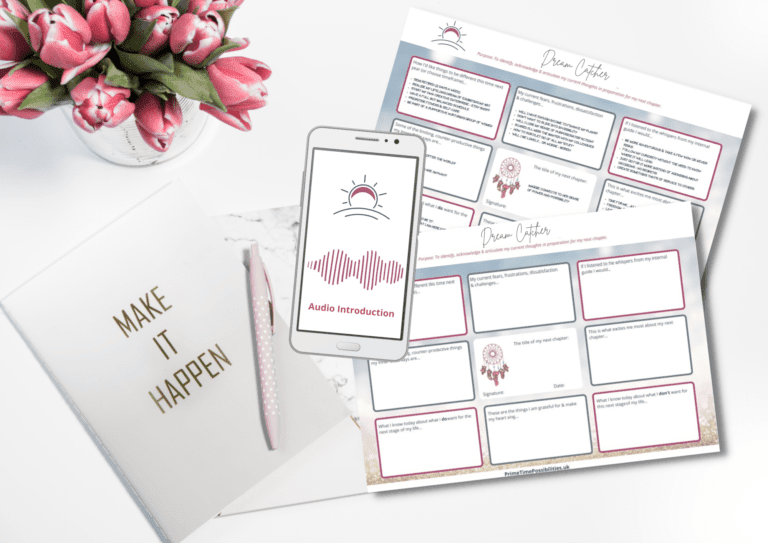 The Dream Catcher and Audio Guide is a gift from me to you, so download yours now and let your journey begin! Because something powerful happens when you put pen to paper.